"Great ideas, energy & professional speaker"
Juliene Hefter provides training sessions for the following topics. If you do not see a specific topic please contact Juliene as she is willing to assist you with any type of staff training, motivation or safety topic. She presents to small groups as well as large audiences. Most sessions below are set up for either 1.25 or 1.5 hour sessions unless noted.
Presentation Flyer
Download an overall flyer from the items below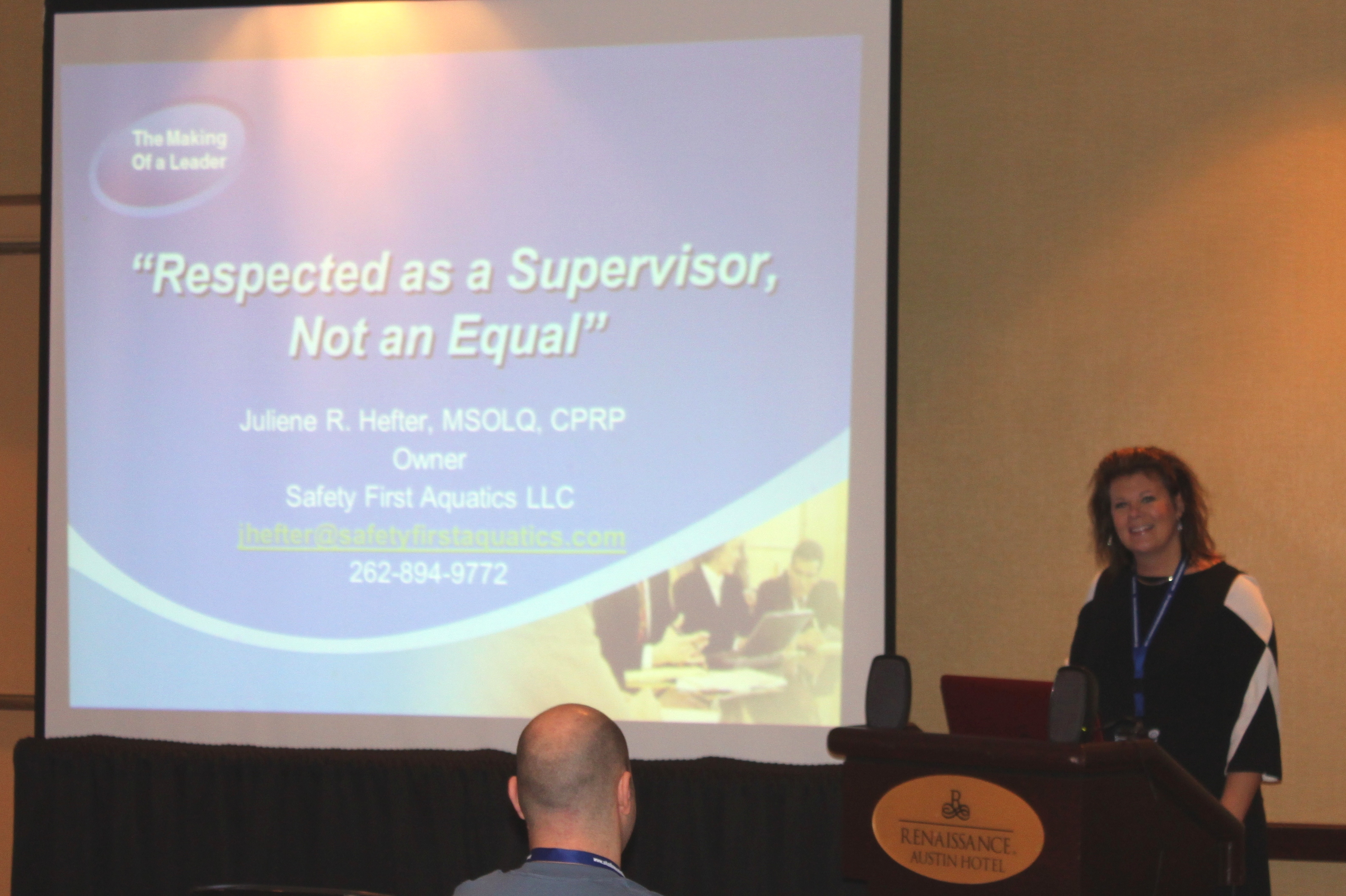 "Could you please send me information from your presentation, you were great!"
- Lindsey Howlett, Clarksville Parks Department
"I was a participant at your session in Houston. I found your presentation excellent and your experience in aquatic was very noticeable in your presentation."
- Luc Bujold, Aquatic and Sports Centre Manager
"Juliene, I really liked this presentation. Thanks."
- Bob Manners, Aquatics Supervisor, City of Charlottesville Parks & Recreation